Mission & History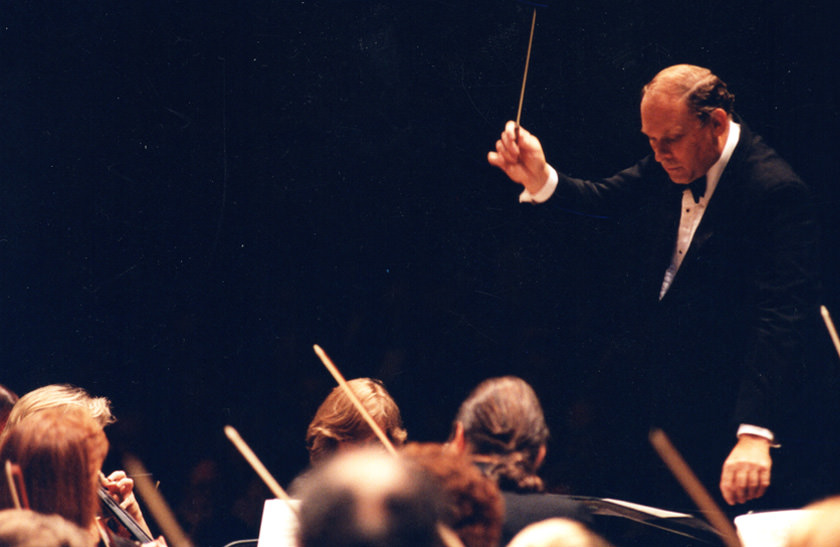 Our Mission
Elevating the Arts in Our Community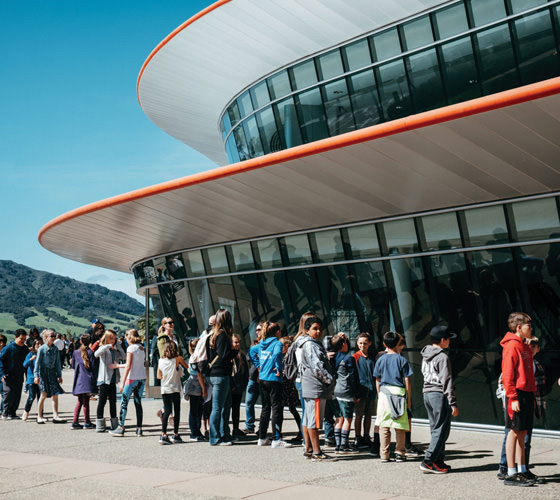 History
Founded in 1986
Since its founding in 1986, the partnership comprised of the Foundation for the Performing Arts Center, Cal Poly and the City of San Luis Obispo has been resolute in their efforts to make performing arts in San Luis Obispo County thrive. From 1986-1996, the Foundation and our partners were the driving force behind the realization of an outstanding performing arts venue in San Luis Obispo County.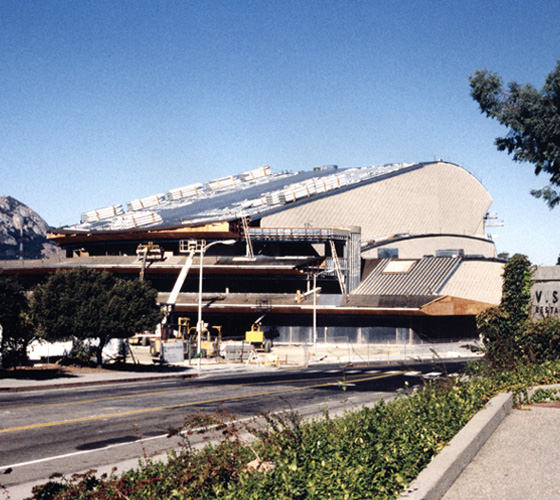 PARTNERSHIP
Community Collaboration
Generous community members, through the Foundation, contributed $12.5 million of the $30 million needed to complete the building, which began hosting events in 1996. The completion of the Performing Arts Center provided a venue that has enabled our resident performing arts companies to grow and mature in sophistication and capability, now routinely executing world-class events. The exhilaration of performing in Harold Miossi Hall is an unforgettable experience for community artists. From setting to acoustics to sound design the Hall is a performance venue that even our most seasoned performers and audience members find truly exceptional. The partnership that formed to create the building and maintain it since 1996 is still effective today. The Foundation, the City and Cal Poly continue to keep the hall as affordable and accessible as possible for our community groups and audience members, while also keeping the facility in impeccable condition.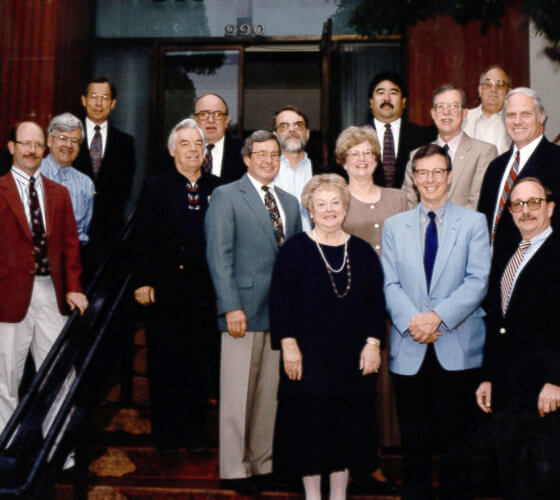 SUPPORT
The Forbes Pipe Organ
Twelve years after the construction of the Performing Arts Center was completed, generous philanthropists Bert and Candace Forbes pledged to fund the construction of the long-coveted pipe organ that presently stands in Harold Miossi Hall. On June 19, 2006, over 70 local volunteers assisted in carefully unloading the 2,767 pipes that would eventually make up the Fisk Opus 129 pipe organ. The instrument took over a year to fully construct, install and tune. Thanks to the Forbes' gift, the Hall houses an outstanding instrument that rivals those in cathedrals and concert halls around the world.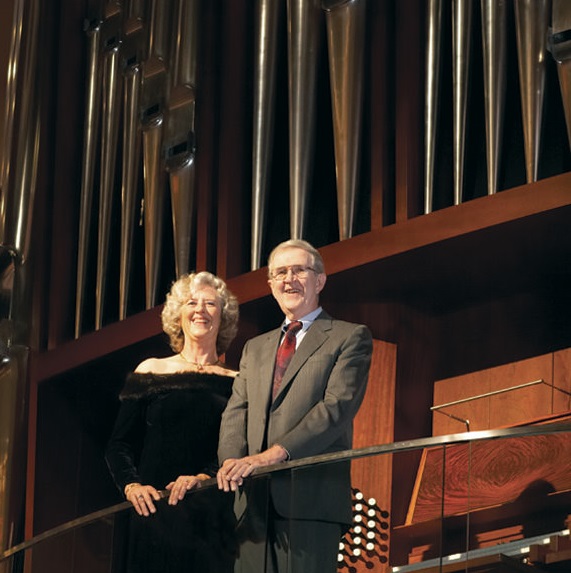 SUPPORT
Harold Miossi Hall
In May 2018, the Harold J. Miossi Charitable Trust awarded the Foundation $1.5 million to endow arts education programs at the Performing Arts Center. The grant is the largest cash gift ever received in the Foundation's history. In honor of this gift, the Foundation Board renamed the Sidney Harman Hall to Harold Miossi Hall. Miossi was a San Luis Obispo County rancher, environmentalist, and philanthropist whose Charitable Trust has made transformative gifts throughout this community since his passing in 2006. The endowed gift will be used, in part, to fund the Foundation's School Matinee Program, which brought 12,000 students to free performances during the 2018-19 season. Harold Miossi Hall will remain named until 2033 as per the directive of Trustee, Howard Carroll.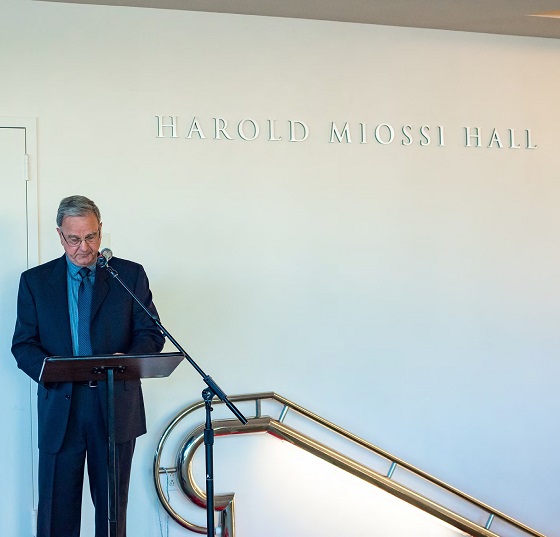 Dr. Warren J. Baker
September 5, 1938 – October 7, 2022
You can support our mission by making a tax-deductible donation today.