Individual Giving
Your Support Makes a Difference
The Performing Arts Center serves our community as the hub of the arts, where we experience the talents of both local and internationally acclaimed musicians, actors, and dancers. Every year up to 100,000 children and adults experience the magic of the performing arts at the PAC. With earned revenue from rental fees, ticket fees, and technical labor covering just a small portion of the Center's annual operating costs (about 45%), we rely on donors like you to help us ensure that the arts remain accessible for all our community members.
By donating to the Foundation, you will support all of the wonderful things happening at the Performing Arts Center. Your fully tax-deductible annual contribution will be used to:
Keep rental rates affordable for our local performing arts organizations
Keep ticket prices affordable for patrons
Bring thousands of kids to the Performing Arts Center each year for free through the School Matinee Program
Keep the center thriving, well equipped, and accessible to the entire community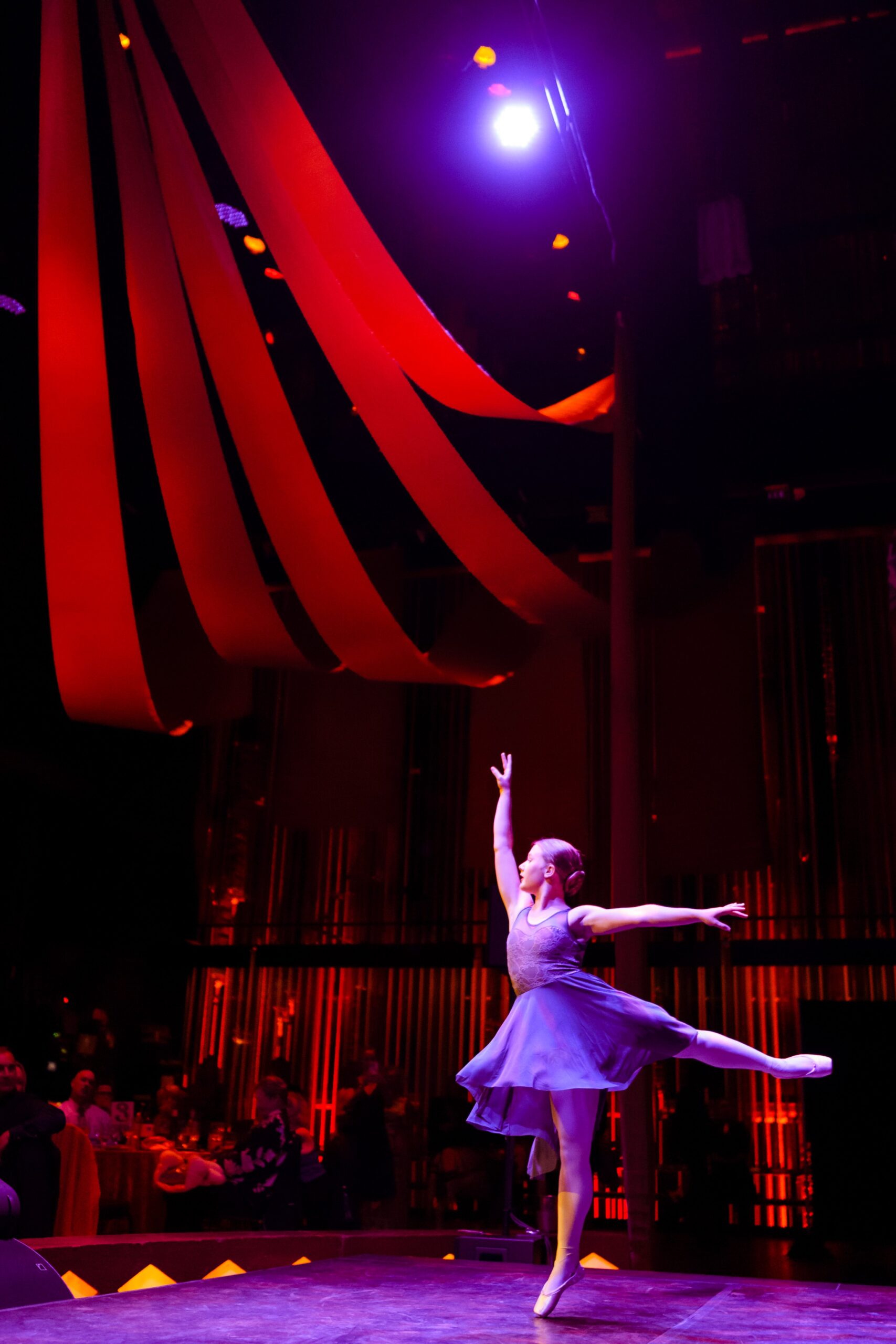 Our local arts community has been greatly impacted by the Covid-19 pandemic. After multiple years of cancelled shows, shuttered venues, and unemployed artists, your support will ensure that the arts can rebuild and flourish again.
Become A Center Circle Member
Join our Center Circle today to maximize your impact and enhance your PAC experience. Center Circle members give annually and receive special benefits and recognition in return for their generosity.
Giving Levels & Benefits for Center Circle Members
Recognition for gift in annual FPAC Communication
Invitation to the Center Circle Holiday Party
Opportunity to attend an exclusive backstage tour of the PAC
$2500 - $4999
Platinum Circle
All Gold Circle Benefits
Recognition in the Performing Arts Center
Recognition on the FPAC website
4 complimentary tickets to shows in Harold J. Miossi Hall
Access to the exclusive Founder's Room, a private donor lounge during all public PAC events
$5000 - $9999
Director's Circle
All Platinum Circle Benefits
A preferred parking pass entitling you to top-tier parking in reserved spaces during all ticketed public events at the PAC
8 complimentary tickets to shows in Harold J. Miossi Hall
$10000 +
Visionary's Circle
All Director's Circle Benefits
16 complimentary tickets to shows in Harold J. Miossi Hall
Opportunity to host a private reception during performance of your choosing