Individual Giving
Individual Giving
Your Support Makes a Difference
This year the Performing Arts Center will bring the magic of the arts to life for more than 100,000 children and adults. With earned revenue from rental fees, ticket fees, and technical labor covering just a small portion of the Center's annual operating costs (about 45%), our continued success depends on you!
By donating to the Foundation you will support all of the wonderful things happening at the Performing Arts Center. Your fully tax-deductible annual contribution will be used to:
Keep rental rates affordable for our local performing arts organizations
Keep ticket prices affordable for patrons
Bring thousands of kids to the Performing Arts Center each year for free through the School Matinee Program
Keep the Center thriving, well-equipped and accessible to the entire community play on stage of PAC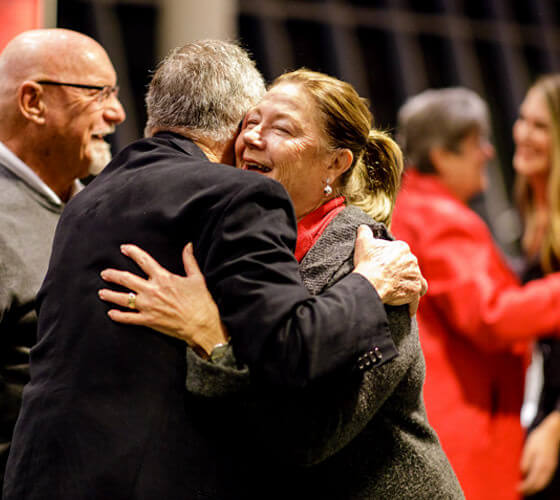 WE NEED YOU TO HELP KEEP THE ARTS ALIVE ON THE CENTRAL COAST
Donate today to help us reopen the doors of the PAC and ensure that arts and culture are accessible to all in our region. 
Become A Center Circle Member
You can join our Center Circle today to maximize your impact and enhance your PAC experience. Center Circle members give annually and receive special benefits and recognition in return of their generosity. 
Recurring Gifts
Donate Monthly
Your monthly donation will help keep our local artists in the hall, promote arts education, and keep the PAC state-of-the-art. Learn how easy it is to set up an automatic donation.