Welcome to the
Foundation for Performing Arts
We Need Your Support
Support access to the arts for students and all Central Coast community members by donating to the Foundation for the Performing Arts Center.

Students of our Central Coast region have increasingly fewer opportunities to experience the arts. Arts programs are being cut from the curriculum as many local schools struggle financially. Increasingly, schools cannot afford to take students on field trips or provide opportunities for students to experience arts and culture. The School Matinee Program meets this local challenge. Thousands of students come to our Performing Arts Center to experience incredible live performances, all for free.
Join the Crescendo Club!
Sign up to give a monthly donation to maximize your gift and benefits as a member of the Crescendo Club!
Donate today to receive a bottle of amazing wine and to be entered to win two tickets to The Second City Swipes Right, presented by Cal Poly Arts, on May 25 at the PAC!
Giveaway closes May 16 at noon.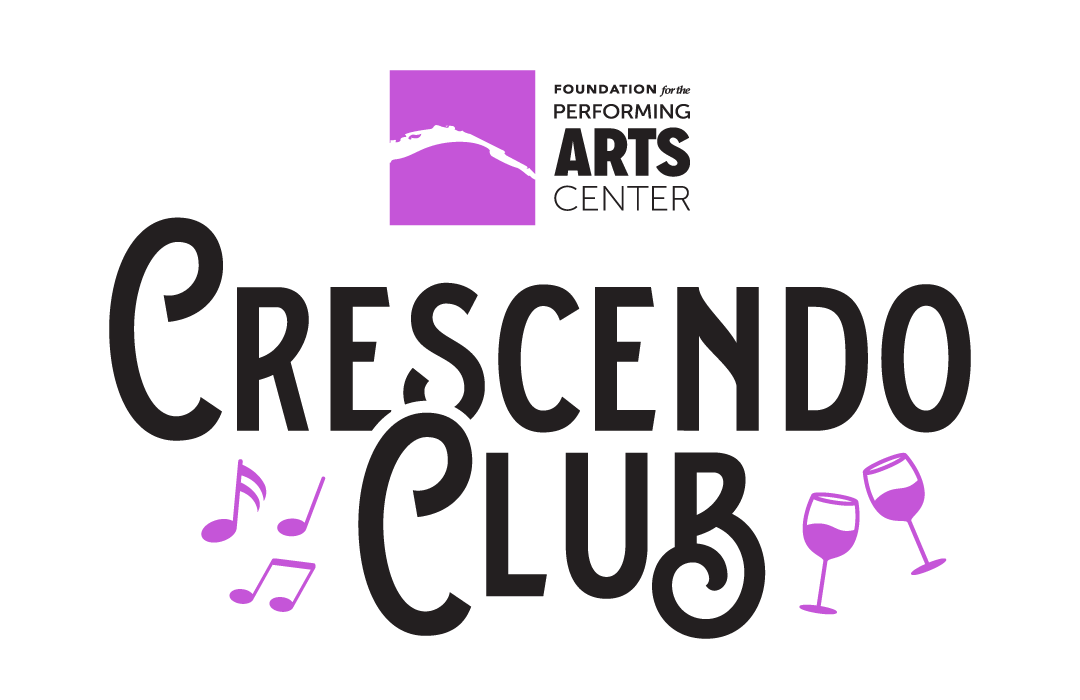 About the Foundation
From 1986-1996, the Foundation for the Performing Arts Center was the persistent driving force behind the realization of an outstanding performing arts venue in San Luis Obispo County. Since its founding, the Foundation, in partnership with Cal Poly and the City of San Luis Obispo, has been resolute in our efforts to make performing arts in San Luis Obispo County thrive.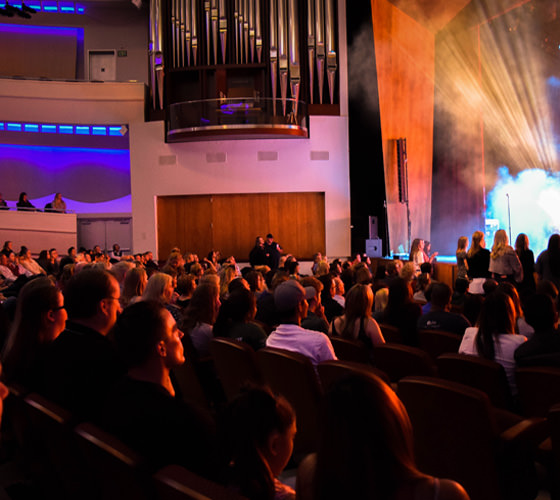 Our Impact
Your support enables the Foundation to fulfill our mission of providing an extraordinary and accessible center while elevating the arts in the San Luis Obispo. Together, in 2019-2020 we were able to provide:
12,000+
students from 80 local local schools provided with 100% FREE ADMISSION to School Matinee Program performances
80,000+
patrons enjoyed affordable performances and events
$30,000
in grants for SLO County arts groups
1,200+
local artists were able to perform on the PAC stage
Get Involved with the PAC
Our Performing Arts Center is an incredible community resource. Your ongoing support and participation is absolutely essential in providing an extraordinary level of access to the performing arts for the entire community.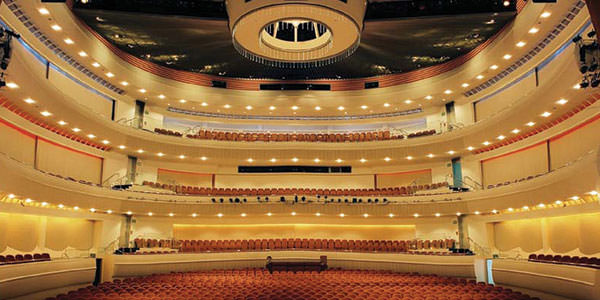 Individual Giving
Learn how to support the Performing Arts Center. Give our local community the opportunity to both attend events, and to perform at the PAC.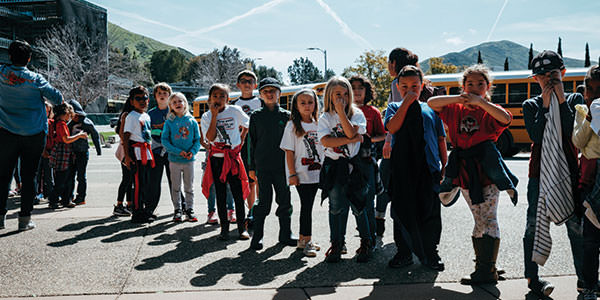 Business Partnerships
Discover how we can work with you and your business to create a customized program to bring positive brand exposure to the right audience.
Thank You to Our Business Partners
Have More Questions?
We would love to hear from you! Our staff is happy to answer any questions or address any comments that you have about our Foundation or the Performing Arts Center. Please get in touch with us by clicking the link below.